Contact
Marrisa.Qin
Tel£º86-571-82230582
Fax£º86-571-82230582
Mob£º86-13989469505
Email£ºyfmarrisa@163.com
Add£ºSuoqian Industrial Park, Xiaoshan, Hangzhou, Zhejiang, China.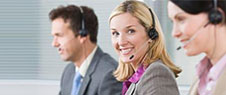 R/A 70/30 Compact & Siro Spinning 40S
UpDate£º2019/3/11 10:48:13
Category£ºAcrylic blending top-dyed melange yarn
Tag£º
Visits£º1024
Price£ºdiscuss personally
Quality Guarantee: Yarn is independently developed and manufactured by the company, with 20 neps per 100 meters. At the same time, it provides German Bayer acrylic hanging tag. It is suitable for the production of high-grade knitted thermal underwear, infant underwear.